Mossy Creek Fly Fishing Forecast 4/20/2021
Mossy Creek Fly Fishing Forecast 4/20/2021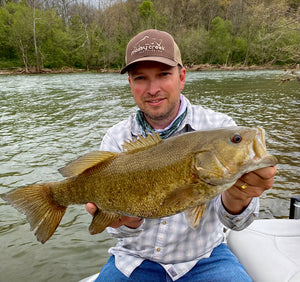 Best week of 2021 is in the books! Wow, the weather and water conditions were perfect last week giving us some of the best smallmouth and trout fishing of the year so far. Brook trout fishing has been solid and march browns are hatching giving anglers some insane topwater action. Sulphurs are starting to make an appearance on the spring creeks in the evening hours. We actually saw some trico swarms over the past few days. Big trout have been sipping BWO's and chasing down caddis. We anticipate a bit of a lull with temps in the low 30's and even into the 20's at night later this week as this massive cold front approaches. Fingers crossed we don't get too much rain over the weekend. We hope you all have been enjoying the fishing as much as we have lately! 
RECOMMENDED HOT FLIES THIS WEEK:
-BASS-
-STREAMERS-
-NYMPHS-
-DRY FLYS-
GRAB A FLY SELECTION HAND PICKED BY OUR EXPERT GUIDE TEAM!