Mossy Creek Fly Fishing Forecast 4/12/2021
Mossy Creek Fly Fishing Forecast 4/12/2021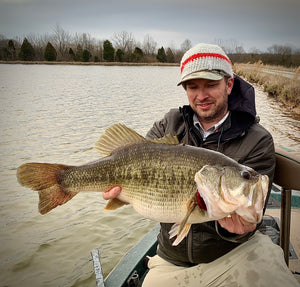 We were feeling like spring was about to be skipped completely and that we were going right into summer with temps in the 80's last week. The frontal boundary that moved through Saturday night dumped around 2 inches of rain and stirred up our creeks and rivers and now it looks like our temperatures will take a bit of a corrected dive back into mild territory later this week. The mountain trout fishing is great. The spring creek fishing is great. The bass fishing was starting to turn on but will be on hold about another week to 10 days as water levels recede. We will be posting updates on the bass spawn regularly later next week!
RECOMMENDED HOT FLIES THIS WEEK:
-STREAMERS-
-NYMPHS-
-DRY FLYS-
GRAB A FLY SELECTION HAND PICKED BY OUR EXPERT GUIDE TEAM!