Mossy Creek Fly Fishing Forecast 5/10/2021
Mossy Creek Fly Fishing Forecast 5/10/2021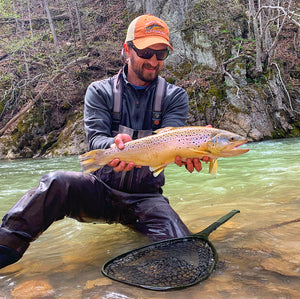 Another excellent week is in the books! Mother nature and the weather gods have really been playing nicely so far this spring. We are dealing with a bit of wind and cooler than normal weather right now but we certainly aren't complaining. The 10 day forecast is showing some excellent weather with very little measurable rainfall. Brian breaks down where to go and what to do this week!
RECOMMENDED HOT FLIES THIS WEEK:
-BASS-
-STREAMERS FOR TROUT-
-NYMPHS-
JIGGED SOFT HACKLE PHEASANT TAIL
-DRY FLIES-
GRAB A FLY SELECTION HAND PICKED BY OUR EXPERT GUIDE TEAM!