Mossy Creek Fly Fishing Forecast 3/31/2021
Mossy Creek Fly Fishing Forecast 3/31/2021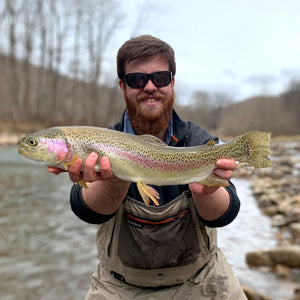 Well March has come and gone! What a month. We have a wild week of weather ahead! Rain today, lows in the 20's, more wind, and then a break into some mild springlike temperatures! Fishing has been solid lately and this rain will boost water flow in the mountains. Trout fishing should be excellent after this next cold snap!
RECOMMENDED HOT FLIES THIS WEEK:
-STREAMERS-
-NYMPHS-
-DRY FLYS-
GRAB A FLY SELECTION HAND PICKED BY OUR EXPERT GUIDE TEAM!