Mossy Creek Fly Fishing Forecast 3/8/2021
Mossy Creek Fly Fishing Forecast 3/8/2021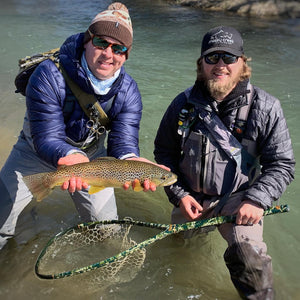 Who is ready for peak season to start? We know we are! Water levels are coming into the perfect zone right now and the temps this week should help warm things up. That means more insects hatching and more active fish. We anticipate the brook trout fishing to get better and better each day. The spring creek fishing has been good most afternoons once things heat up a bit. VA DWR is out stocking your favorite delayed harvest and special reg areas. The bass fishing will get better over the next few weeks if water levels continue to drop. We are early for super good prespawn fishing but you can catch some big ones right now if you are patient and know where to find them!
RECOMMENDED HOT FLIES THIS WEEK:
-STREAMERS-
-NYMPHS-
-DRY FLYS-
GRAB A FLY SELECTION HAND PICKED BY OUR EXPERT GUIDE TEAM!