F3T Fly Fishing Film Tour 2021
F3T Fly Fishing Film Tour 2021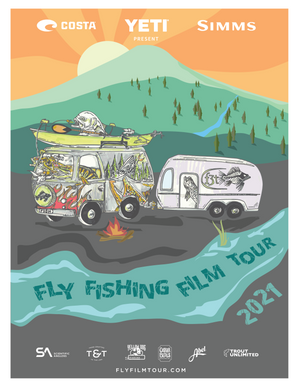 The 15th annual Fly Fishing Film Tour is streaming this March with a net full of amazing films. This year, don't miss some of the most exciting, story-driven official selections so epic you'll want to rig your rod right in the living room. The stories span the globe from the remote wilds of Eastern Russia to the Guyana rainforest, the flats of French Polynesia, and all the way to Utah's Flaming Gorge and the downhome waters of Wisconsin. 
Tune in March 2021 for unforgettable storytelling, camaraderie, premium free giveaways, swag, trips, and more. The F3T aims to inspire, feed your fishing addiction and build awareness for conservation efforts around the world, so join our community of like-minded anglers to celebrate 15 years of the largest fly fishing film event of its kind.
This year tickets work a little differently. Visit our fly shop and make a purchase to become eligible for a $5 DISCOUNT for your F3T ticket this year. Also, if you make a purchase online, we can supply you with a code for the discount as well! So, make a purchase with us and let us know you would like a discounted ticket and enjoy F3T for only $15. 
What comes with my ticket?
Full access to the 2021 F3T from March 10th at 6:00pm EST thru April 4, 2021.
You can watch it as many times as you would like from the original device used to play the movie.  (Only 1 device can be used per ticket)